Our Shop is Open Monday to Friday 9am-5pm
(Weekends and Public Holidays Closed)
WE DELIVER AUSTRALIA-WIDE ONLY
WORBLA

IS HERE! - TRANSPARENT COMING SOON!!
Contact us, if you want to register your interest in a Worbla Beginners Class at our Perth Office.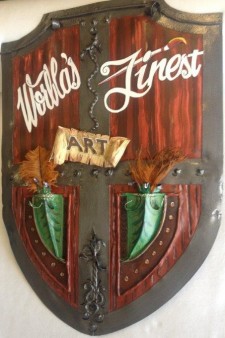 What is Worbla? Check out www.worbla.com
Worbla is the latest in thermoplastics. It is being used by everyone from Cosplay and LARP to the Theatre.
You can make almost anything with Worbla - masks, armour, figurines, replica blades, decorations, costume jewellery, the list goes on.
Worbla is non-toxic, doesn't need any special tools and there is no waste. All you need is hot air, water or steam to shape the plastic to whatever you want. It sticks to itself and is 100% reblended.
Click on the link below to see how makeup artists use Mehron products.